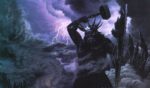 The second and final part of my exploration of The Silmarillion and the ways reading it will make The Lord of the Rings more interesting. Before we dive back into the list, two brief notes. First, some of the things…
This is a film with heavy baggage and a lot of problems. Socio-political problems, so hang onto your hat. I want to just write a short, scathing review of this, because as a piece of entertainment, it was only ok….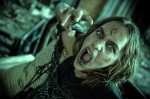 Teens party and screw around in an abandoned insane asylum. I don't think I can come up with a less creative setup for a horror movie. That's fine, though. A movie doesn't have to reinvent the wheel to be awesome….